Adriaen, Jan and Theodoor Matham, Part II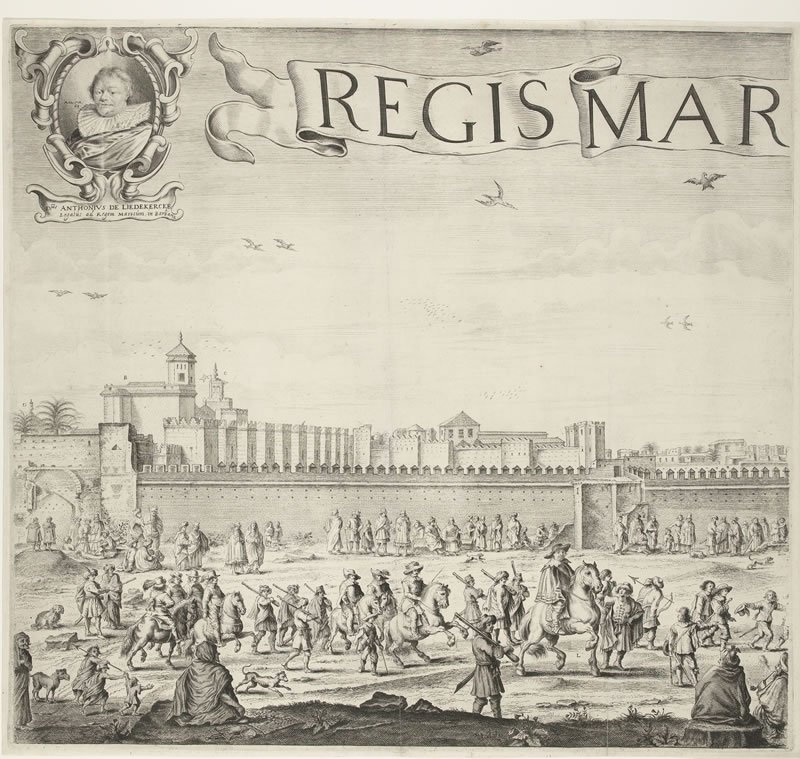 Adriaen and Theodor Matham followed in the footsteps of their father, the engraver Jacob Matham, who was the adoptive son of Hendrick Goltzus, and took up reproductive print­making in Haarlem.

They must have been surrounded by art from an early age and were trained to engrave according to techniques derived from Goltzius. However, their careers show that although Goltzius and their father set an example for them, they also had links with other contemporary painters and printmakers - such as Cornelis Bloemaert, Abraham van Diepenbeeck, Frans Hals, Claude Mellan, Michel Natalis, Reinier van Persijn, Joachim van Sandrart and Adriaen Pietersz. van de Venne - and ultimately followed independent paths that led them away from Haarlem.
Theodors travels to Paris and Rome resulted in new encounters and different opportunities, while Adriaen even ventured as far away as Morocco in 1640-41. Another sibling, Jan Matham, also followed an artistic vocation, but unfortunately precise details about his career are scant and his oeuvre is difficult to grasp.
Engraved portraits, particularly of priests and scholars, were a staple of the work of both Adriaen and Theodor. Theodor also engraved a uniform series of scholar portraits after Sandrart, which were published by Cornelis Danckerts in a similar format to Van Dycks Iconography. Theodor must have been recognized as one of the best portrait engravers of his time. Among the more prestigious plates he engraved was Reinier Pauw, after a portrait by Jan Mytens, and another example is the late plate engraved in 1674 of the Amsterdam mayor Gillis Valckenier after Wallerant Vaillant. Title-pages and book illustrations also represent reliable employment and feature very much in the oeuvres of both Matham brothers and their careers coincided with that of the best-selling author Jacob Cats.
A particularly distinctive aspect of their working life is their involvement in large publishing projects requiring multiple printmakers to complete the plates: Adriaen worked on the lavish swordsmanship manual of Gerard Thibault, while Theodor contributed plates for the famous Galleria Giustiniani, as well as for the printed catalogue of art works in the Cabinet Reynst, among others. It is also notable that while both were technically proficient printmakers, they were very capable draughtsmen. The numerous dated prints enable us to chart their activities and fortunes, first in Haarlem and their later reorientation to The Hague and Amsterdam.
Published in 2015
Compiler: Simon Turner
Editor: Huigen Leeflang
ISBN: 978-94-91539-19-0
350 pp.