New Project: The De Jode Dynasty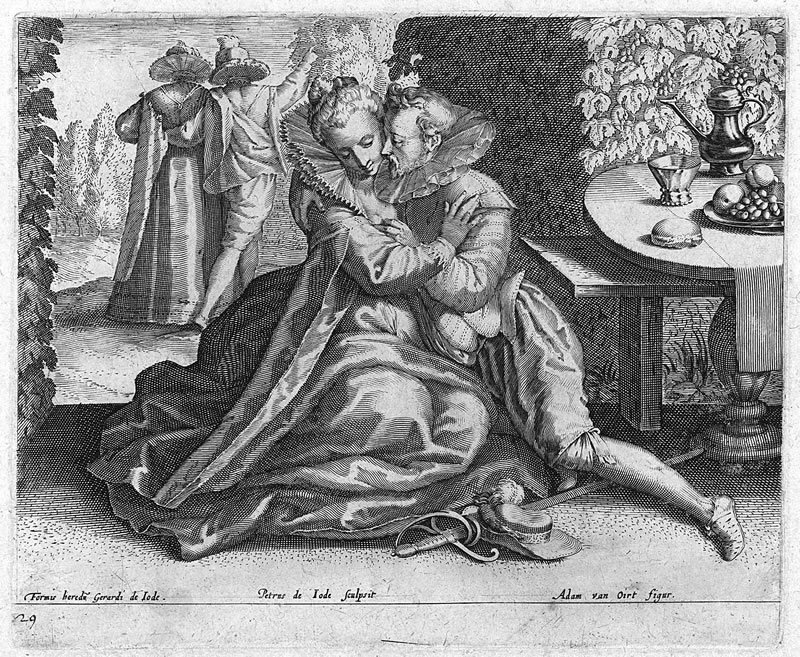 A comprehensive publication of the prints published and engraved by the Antwerp De Jode family has long since been a desideratum in the research on the history of Netherlandish printmaking. Over the coming years such research will be conducted for The New Hollstein Dutch & Flemish series with the goal of publishing the entire fund of Gerard de Jode (1516/17-1591), all engravings by and after his son Pieter de Jode I (1573-1634), as well as the engravings by the latter's son Pieter de Jode II (1606-after 1670/74) and his son Arnold de Jode (1638-in/after 1667).
Although the majority of the prints published by Gerard de Jode in his famous Thesaurus of 1579 and 1585 have already been incorporated in previous New Hollstein volumes, a considerable amount of his stock, including previously undescribed prints, remain to be compiled.
The publication of the entire fund of a publishing firm is a novelty for New Hollstein but can be justified for the wealth of information expected to come to the fore.
Pieter de Jode I was trained by his father but also worked briefly in the workshop of Hendrick Goltzius in Haarlem. Interesting is his stay in Italy where he worked in Siena, Venice and Rome as an engraver for Italian publishers. After 1600 he published and engraved his own designs as well as prints from the Rubens circle and after Italian masters.
Pieter de Jode II engraved and published mostly portraits in several large series but also a number of designs by his famous contemporaries Rubens, Van Dyck and Jordaens. His son Arnold made a modest number of prints, mostly, during the last years of his life, while working from London. Compiler: Marjolein Leesberg Editor: Huigen Leeflang Expected in 2015
Running research projects