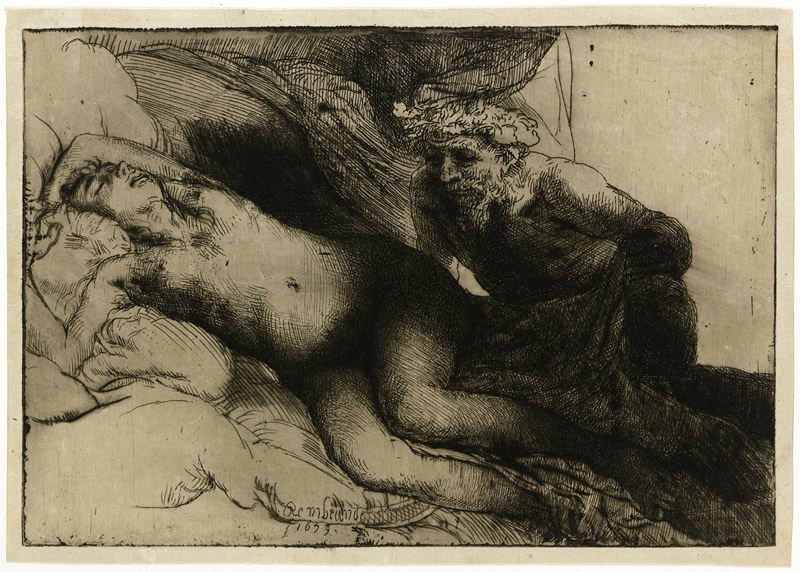 The new catalogue raisonné of Rembrandt's etchings published in the New Hollstein Dutch series, seven volumes with more than 2200 pages, will be the standard reference work on the subject for the years to come.

The Rembrandt volumes in the regular Hollstein Dutch series (vols. XVIII and XIX) compiled by Christopher White and Karel G. Boon, which saw the light in 1969, have served as such for decades and still stand as an important landmark in the study of the master's oeuvre. Although in numerous publications in the following years small adjustments to their work have been made, only more recently the ideas that formed the point of departure for their studies have been put to the test more seriously.

In fact, Erik Hinterding's studies into the practice of production and distribution of Rembrandt's etchings caused a landslide in this field (published in 2006 as volume 6 in Sound & Vision's series Studies in Prints & Print­making). Together with the flood of other literature and exhibition catalogues, which saw the light to celebrate the artist's 400th birthday in 2006, the time was ready for a thorough update.
---

Naturally, these new volumes reflect the most up-to-date insights brought forward in the recent literature; opinions on attribution, identification of subjects, and related drawings and paintings. In addition, information is given on different editions (following the study of the watermarks) and on the history of the copperplates. As a result, a sharp distinction can now be made between contemporary and posthumous states.

Moreover, the descriptions of the individual prints are more detailed than ever, accurately defining the many different states, among them dozens of newly discovered ones presented here for the first time. All of them are fully illustrated and in many cases enlarged details are included to show the minute level of Rembrandt's changes. Also the number of copies after Rembrandt's etchings has been expanded considerably, listing over twice as many as the previous reference works, and all illustrated too. This new catalogue is organized chronologically rather than thematically, as the 1969 volumes by White & Boon were, and thus gives a vivid insight into Rembrandt's career as a printmaker, from his hesitant early years to the powerful large works in drypoint as a mature artist. Rembrandt is shown as having been experimenting constantly, always in search for new solutions, and his status as the single most important printmaker ever is reconfirmed.

- Volumes I-II: text I-II, describing in detail the 314 prints (with lots and lots of new states and state changes), their copies, copper-plate and watermark references, richly illustrated with details to clarify the state changes;
- Volumes III-V: plates I-III, illustrating all the states in full (where possible in true size);
- Volumes VI-VII: copies I-II, illustrating the described copies after Rembrandt's prints (mostly in true size)