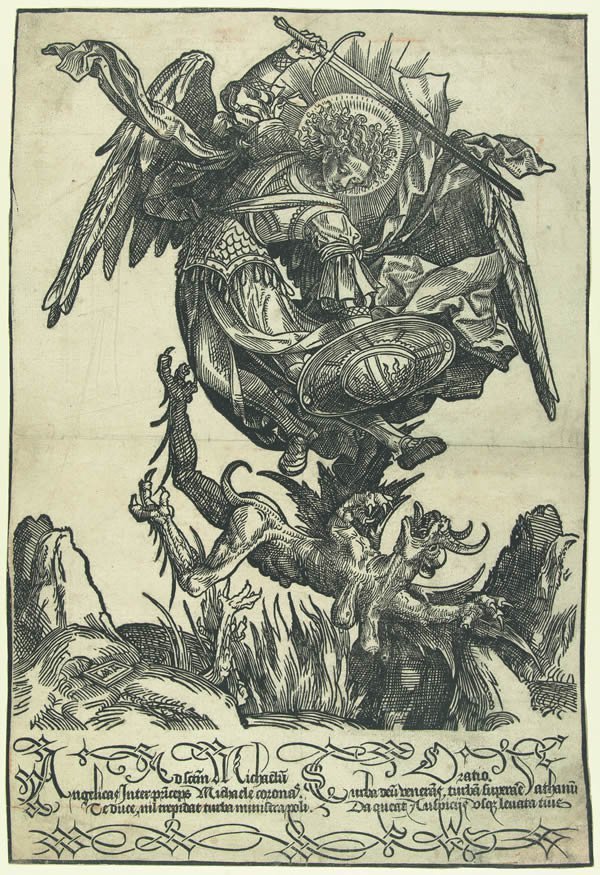 Jacob Cornelisz van Oostsanen (c. 1465-1533) was the first artist in Amsterdam known by name and one of the first printmakers in the Netherlands. In 1500 Jacob Cornelisz, who was born in the village of Oostsanen (Oostzaan today), owned a house on the Kalverstraat, where he ran a productive workshop.

Unfortunately nothing is known about Jacob's artistic training and the early years of his career. But we do know that his workshop was very successful, producing - besides panel paintings, altarpieces and designs for painted glass roundels and embroidered church textiles - numerous woodcuts.

Jacob Cornelisz's first signed and dated woodcuts, The Life of the Virgin were published in 1507. The artist specialized in multi-block print series: giant woodcuts which often consisted of different elements and were printed on sheets that were pasted together for decorating a wall.

The print series The Life of the Virgin consists of seven prints, making up a whole of almost two metres length. It is one of the first giant woodcuts with a religious subject in Europe.

Frequently the artist's woodcuts appeared on the art market in various editions, with different ornamental frames or different (Dutch, French or Latin) texts. His woodcuts were also reused in new iconographical ensembles or as book illustrations.
---

The use of interchangeable blocks with texts in different languages shows that Jacob Cornelisz's large print ensembles were meant for both the international and the local Dutch market.

Jacob Cornelisz developed a close partnership with the publisher Doen Pietersz (c. 1480-after 1536) on Amsterdam's Warmoesstraat, who was involved in the production and distribution of Jacob's woodcuts for at least twenty years. Some giant woodcut ensembles published by Doen Pietersz show combinations of woodcuts by Jacob and by (the far younger) Lucas van Leyden, who also made prints for Pietersz and whose career almost exactly parallels Jacob's in time.

The woodcuts of Jacob Cornelisz are included in Hollstein Dutch & Flemish volume V compiled by F.W.H. Hollstein himself. After more than sixty years it is time for an update and extension to gain new insights in Jacob's prolific, important and unique print production.

Compiler: Yvonne Bleyerveld
Editor: Huigen Leeflang. Expected in 2017