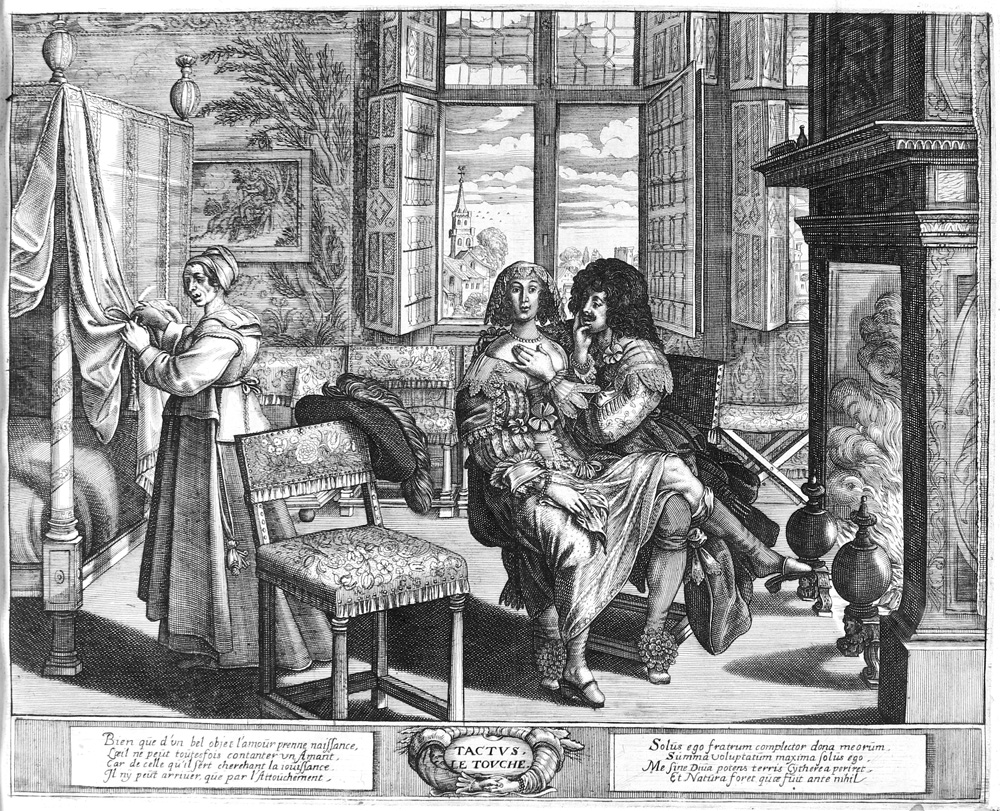 Like his father, Peter Troschel worked partly from his own designs, but most of his prints are based on the work of other artists – from both Germany and further afield. Of particular note are the elaborate – and stylistically influential – series of prints based on the work of the French artist Abraham Bosse (1602-1676). Among the Dutch colleagues whose work Troschel reproduced were artists such as Abraham Bloemaert (1566-1651), Gerard van Honthorst (1592-1656) and Hendrick ter Brugghen (1588-1629) with their typical half-length figures placed close to the picture plane and Italianised lighting. He also drew on the Flemish artist Jacques Jordaens (1593-1678), whose painting illustrating the proverb Soo D'Oude Songen Soo pepen de Jongen (As the Old Sing, So the Young Pipe) was engraved by Schelte à Bolswert (ca. 1586-1659).
Peter Troschel was an industrious printmaker, and some plates were issued by the Cologne publisher Gerhard Altzenbach who specialised in devotional prints. In Nuremberg further prints by Troschel were published by Paulus Fürst and a series of equestrian portraits were published by Johann Hoffmann. Throughout his career Troschel produced many book illustrations and worked a great deal for Wolfgang Endter the Elder.
Published in 2021
Compiler: Dieter Beaujean
Editor: Simon Turner
ISBN: 978-94-91539-78-7
264 pp.