Jörg Breu the Elder and the Younger I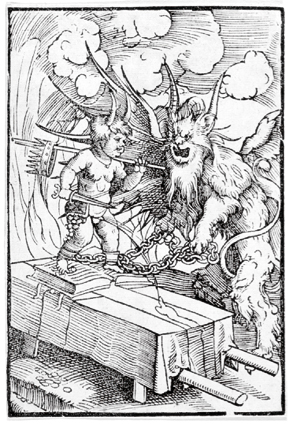 One of the leading figures of Augsburg Renaissance art, Jörg Breu the Elder (c. 1475/80-1537) was also one of the most versatile and productive designers of woodcuts of his day, especially in the field of book illustration.

His graphic work of the first two decades of the sixteenth century is dominated by the religious images he created for liturgical books by prominent Augsburg printers such as Erhart Ratdolt and Johann Schönsperger. He also made many illustrations for popular vernacular books like Fortunatus (1509) and Barthema's Vartoman (1515), which exemplify his fluent, economical graphic style. Among his most important commissions in the following decades were decorative frontispiece borders for religious pamphlets. Breu's sympathy for the Reformation did not prevent him from carrying out prominent commissions for or devoted to the Catholic side, such as a ten-sheet series of the entry of Charles V into Augsburg in 1530.

In the 1530s, Breu mainly produced illustrations for educational manuals and translations of classical literature, most of which were published by Heinrich Steiner. He also provided woodcuts for the first printed edition of Alciati's Emblematum liber (1531).
Books like Thucydides' Peloponnesian War (1533) and Barlatius's Scanderbeg (1533), which were illustrated by both Breu and his son Jörg, bear witness to the increasing role Breu the Younger began to play in the workshop of the aged master. A pupil and assistant of his father, the son, who later adopted the workshop sign, accomplished the stylistic shift towards a classicising idiom that can already be observed in the late woodcuts of the elder Breu.

Highly esteemed for his sumptuously illuminated manuscripts, Breu the Younger (c. 1510-47) was also very successful in designing woodcuts. Apart from book illustrations, his graphic work is dominated by lavish, large-scale woodcuts of allegorical, religious and secular subjects. Some of them, like The Rich Man and the Poor Lazarus (1545), belong to the most spectacular prints of the late German Renaissance. He also designed heraldic woodcuts, and contributed to a series of Foot-Soldiers published in 1590 by David de Negker
Published in 2008
Compiler: Guido Messling
Editor: Hans-Martin Kaulbach
ISBN: 978-90-77551-67-7
328 pp.