G. van Groeningen, Part I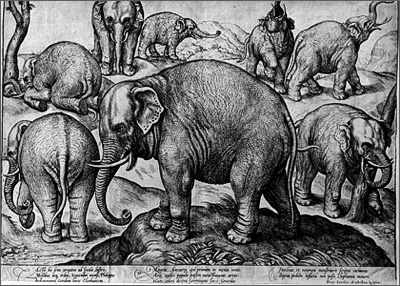 The fifth publication in the New Hollstein Dutch & Flemish etchings, engravings and woodcuts is dedicated to Gerard van Groeningen. Gerard van Groeningen is one of the lesser known print designers active in Antwerp in the second half of the sixteenth century.
A reconstruction of his work has become possible after pioneering work by the late Hans Mielke (1995). The catalogue offered here is based on Mielke's contributions, offering the latest of his research. In particular, quite a number of fascinating state differences are offered here for the first time. These shed light on the reception of Groeningens rather stark figural formulas that clearly place him among the antwerp Romanists such as Frans Floris by a more classical orientated audience. His apparently close relation with authors as Benito Arias Montanus, publishers as Philips Galle, Gerard de Jode, Plantin and engravers as the Wierixes, place Van Groeningen at the heart of the then flowering Antwerp print publishing business. Incidentally, Van Groeningen as an etcher in his own right receives his belated first coverage within the Hollstein series. As a cross-reference Groeningen, see: Paludanus (H. viii, p. 180) was subject to an oversight when working on the letter P in the alphabet.
The catalogue of the prints by and after Van Groeningen offers: The standard numerical sequence for all the prints by and after Van Groeningen with reference to numbers in selected older catalogues; Clear descriptions of the major differences between states; Repositories of impressions per state and reference to the shelf-marks and pages of the albums in the major collections in Paris, Vienna (Ambras and Albertina) and the Escorial; Indication of impressions forming part of print bibles published by Gerard de Jode Thesaurus 1579 and 1585), the Visscher family (Theatrum biblicum 1639, 1643 and 1674) and to Schabaelje's Grooten figuer-bibel 1646 and Emblemata sacra 1654; Mention of all known engraved ornamental cartouches with engraved titles of series by Van Groeningen that can be found in albums with the sets of engravings; Superior illustrations of each original after Van Groeningen on coated, high-quality stock; Reference to all known preparatory drawings and related paintings; Mentions of plates in the inventories or stock-lists of publishers Indices of engravers, publishers, dedicatees, authors and of dated prints; Concordances of literature on preparatory drawings and related paintings.
Published in 1997
Compiler: Christiaan Schuckman
Editor: Ger Luijten
ISBN: 978-90-75607-15-4
262 pp.