Altdorfer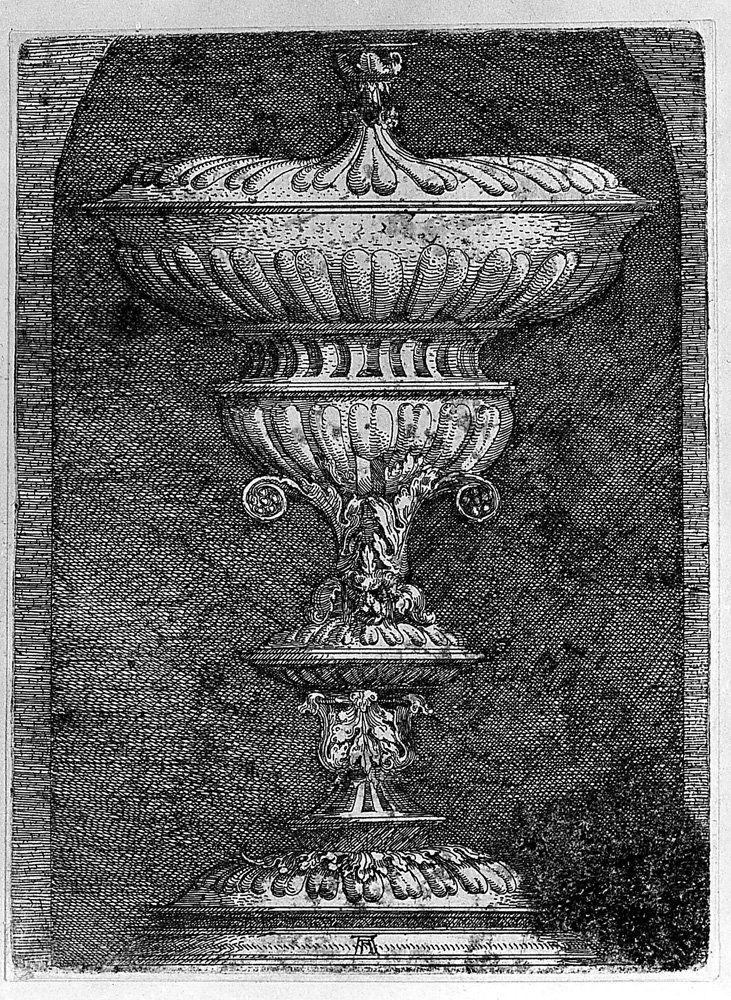 The second publication in the New Hollstein German engravings, etchings and woodcuts is the long-awaited new catalogue of the engravings, etchings and woodcuts by Albrecht and Erhard Altdorfer.
Albrecht Altdorfer, painter, draughtsman, engraver, architect, councillor and diplomat; was the leading Master of the 'Danube School' in the first quarter of the sixteenth century. He was the first artist to develop the potential of the fantastic landscape. As a printmaker of religious, mythological, allegorical and genre subjects, he preferred to use a very small format; indeed, some of the smallest engravings ever produced are among his work. An interesting but completely different group of prints consist of twenty-two ornamental designs for goblets. Albrecht Altdorfer and his workshop also designed prints for some of the major woodcut projects of the Emperor Maximilian: the Triumphal Arch and the Triumphal Procession. Where possible records to the watermarks have been studied, which has enabled distinctions to be made between the numerous editions of the prints done in the sixteenth and subsequent centuries. AltdorferÕs prints were highly esteemed by collectors and frequently reprinted.
Erhard Altdorfer was probably the younger brother of Albrecht Altdorfer. Little is known of his life, because virtually no archival documentation exists and very few of his prints are signed. Early in his career he moved from south Germany to Schwerin, where he became court painter for the Dukes of Mecklenburg. His work soon lost the characteristic style of the Danube School as he came into contact with the Cranach-tradition from Saxony. The complete graphic work attributed to Erhard Altdorfer has been described and illustrated here for the first time.
This volume of The New Hollstein German series begins with an introduction to the complex subject of the graphic work of both Altdorfers. It is followed by a complete description of 122 engravings and etchings, and 92 woodcuts by Albrecht Altdorfer, including a list of watermarks found in his prints. This is followed by the cataloque of Erhard's work: 4 engravings, one etching and 129 woodcuts, many of which were designed as book-illustrations.
Published in 1997
Compiler: Ursula Mielke
Editors: Holm Bevers and Ger Luijten
ISBN: 978-90-75607-05-5
274 pp.