H. Aldegrever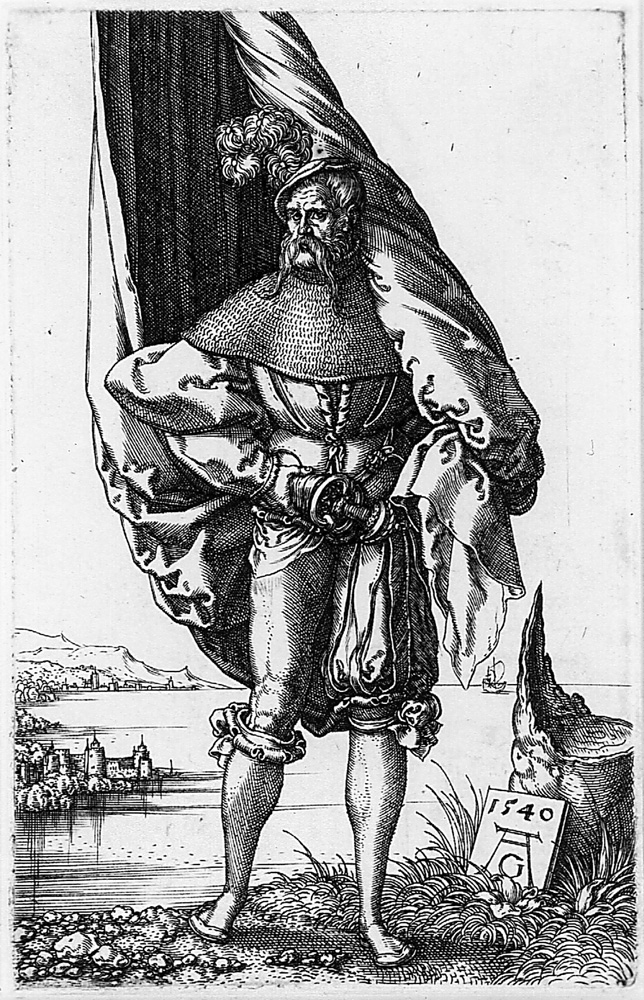 The third volume of the New Hollstein German is dedicated to Heinrich Aldegrever (1502 - c.1555). After more than forty years, we present another complete catalogue of the prints of this artist, enlarged with a comprehensive list of copies with numerous illustrations.
Heinrich Aldegrever worked in the Westphalian city of Soest, during the period of the Reformation of which he was a supporter. At the outset of his career, he worked as a painter (altarpiece in the Wiesenkirche, Soest); his dated prints were executed between 1527 and 1555.
Aldegrever was a longlife admirer of the art of Albrecht Dürer, whose style he interpreted in his prints of biblical, mythological, allegorical and genre themes. The influence of Italian and Netherlandish Renaissance art also played a notable part in his work. His small ornament prints, which make up about one third of his printed output, are closely associated in style with the so-called German Little Masters, especially Sebald and Barthel Beham. His portrait prints of 1536 of the followers of the Anabaptist movement in Münster are particularly well known.
Aldegrever's art was popular and influential. Copies were made of many of his designs, and in several instances, many different copies were made of the same print. His prints were issued in large numbers, and there are a number of late impressions in which only a contour of forms is visible.
Published in 1998
Compiler: Ursula Mielke
Editors: Holm Bevers and Christiane Wiebel
ISBN: 978-90-75607-17-8
266 pp.