J. Amman, Book Illustrations, Part III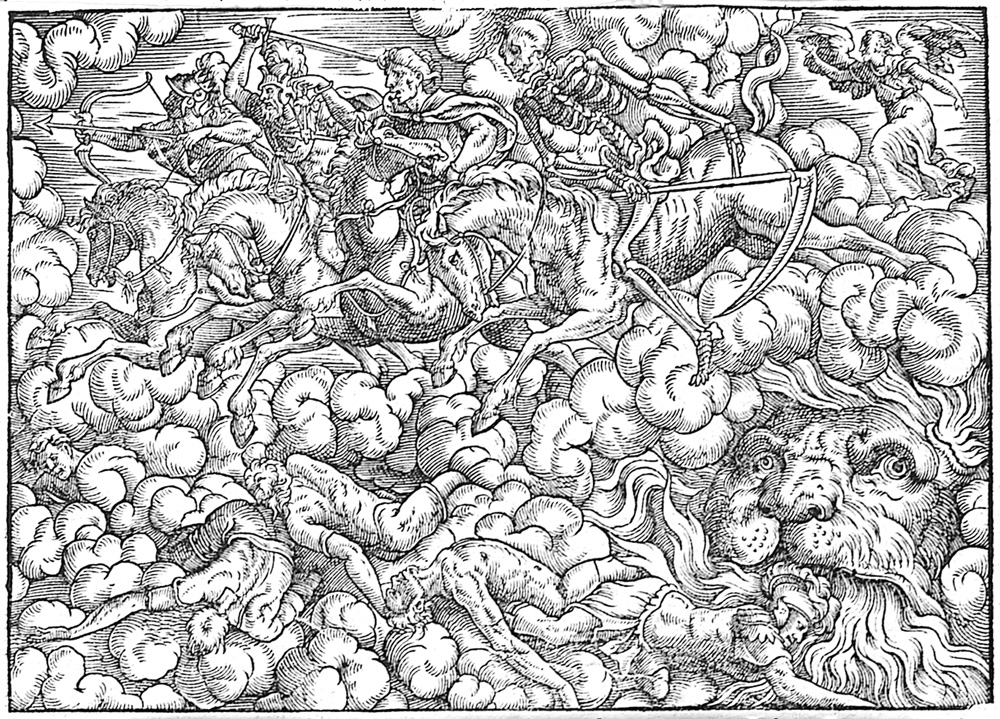 Jost Amman originally came from Zurich, but spent most of his working life in Nuremberg. He left a huge oeuvre of etchings and woodcuts, which were mostly made after his own designs and which became extraordinarily influential. He produced a variety of single sheet prints. They include small-scale etchings probably intended as models for goldsmiths and peopled with figures or showing pure ornament and a considerable number of richly decorated coats of arms mostly used as book-plates by their owners, in addition to large etched portraits and a few broadsheets which he published himself. The biblical and historical scenes the size of large paintings and printed from up to fourteen blocks are especially remarkable among the single-leaf woodcuts. Further, Amman was one of the most prolific book illustrators of the second half of the sixteenth century. In this capacity, he worked chiefly for the Frankfurt publisher Sigmund Feyerabend, but also for other publishers in Frankfurt, Nuremberg and elsewhere. In this field he again created numerous portraits and coats of arms of authors and dedicatees, as well as lavish decorations and extensive sets of illustrations for editions of bibles, classical texts, costume books and many other works. For instance, he was commissioned to design a print of the map of lower Bavaria by Philipp Apian, a groundbreaking work of cartography, printed from twenty-five wood-blocks. The map was almost instantly copied and was reprinted for centuries thereafter. Amman also produced illustrations to books which were sold for the decorative images and were often reprinted several times. His representations of everyday life, such as his much admired series of craftsmen, the Ständebuch of 1568, to which Hans Sachs contributed the accompanying verses, are a most valuable contribution to our knowledge of the material culture of his time.
Hollstein's description of Amman's graphic oeuvre (1954) was an abbreviated reproduction of Andresen's (1864) who in turn relied heavily on the catalogue by Becker (1854). The main reference for the artist is now, therefore, around a century and a half old. The first two volumes on the single sheets and the consecutive ones on the book illustrations in the New Hollstein series form the first comprehensive catalogue of Amman's work to be published with nearly all prints illustrated. This facilitated the first proper assessment of the artist's contribution to graphic art.
Book illustrations, Part III: Years 1568-1571
Published in 2003
Compiler: Gero Seelig
Editors: Giulia Bartrum and Marjolein Leesberg
ISBN: 978-90-75607-46-8
286 pp.