J.C. Le Blon and Trichromatic Printing, Part II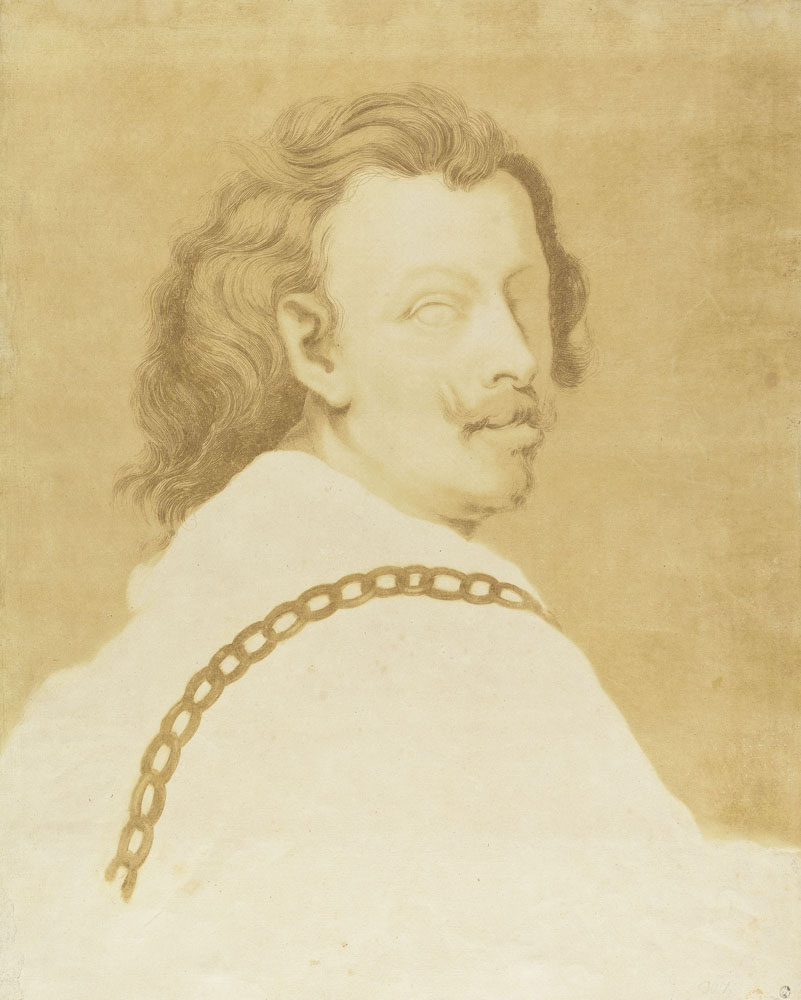 Jacob Christoff Le Blon (1667-1741) moved to Amsterdam in 1703 when publishers were producing a la poupée inked colour prints. He developed a new, trichromatic process overprinting three mezzotint plates in the primary colours of blue, yellow and red to create an infinite number of further hues. His invention is the base of the present CMYK colour printing system.

Le Blon moved from Holland to London in 1718, together with his assistants the brothers Jan L'Admiral (1698-1773) and Jacob L'Admiral (1700-1770), both born in Amsterdam. He was granted an English royal privilege for his trichromatic printing process and with the help of Colonel John Guise set up the Picture Office for the production and sale of his works after oil paintings of prominent Old Master artists such as Rubens, Van Dyck, Correggio, Maratti and Titian, most of them in London collections. He promoted his work calling it a "New Invention for Multiplying Pictures by Impression with their Natural Colours" in the local newspapers. After an initial success, producing likely thousands of colour prints of which a mere hundred are left, the business failed.

The Picture Office went bankrupt, was dissolved in 1726 and Le Blon instead turned to the manufacture of tapestry by means of trichromatic weaving, for which he received a privilege in 1727. He established a manufactory at Chelsea and obtained permission to have Raphael's tapestry cartoons in the Royal Collection copied. Just one sample of the Head of Christ (from Raphael's Miraculous Draught of Fishes) is known. This business also failed and he had to leave the country.
Volume II: Prints by Jacob Christoff Le Blon (continued), Prints by Jan L'Admiral, Prints by Jacob L'Admiral
Published in 2020
Compiler: Ad Stijnman
Editor: Simon Turner
ISBN: 978-94-91539-74-9
248 pp.