Rembrandt as an etcher, the practice of production and distribution (3 parts)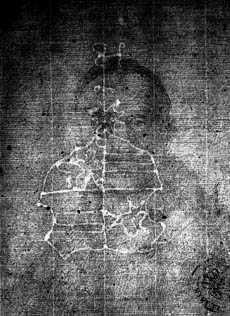 Rembrandt van Rijn was not just a famous painter, he was also of paramount importance as an etcher. He was far more adventurous than his contemporaries in experimenting with the potential of the technique, and his oeuvre is both large and very varied. Even today his work is a benchmark for every serious etcher. This book is the first to take a look at the more practical aspects of Rembrandt's production of etchings.
Close attention is of course paid to the way in which the various states were made and how they evolved. The author also deals with the questions of how Rembrandt printed the impressions, whether he did that himself, and in what quantities. The financial aspects of print­making are also considered at length. All of this provides many new insights into Rembrandt, the way in which he produced his etchings, and the artistic and technical considerations that played a part in the process.

An indispensable aid for answering these questions is the author's research into the watermarks in Rembrandt's etchings, the results of which are published here in full. The watermarks make it possible to date not only individual impressions but often different states as well. More than 2,400 watermarks have been X-rayed and catalogued.
That systematic list, which is printed in full as an appendix, builds on the 1998 work done by Ash and Fletcher and substantially expands on it. The watermarks are not simply catalogued but have been studied in connection with the impressions in which they appear, most of which can now be firmly dated. That chronological list of watermarks is also included in the book. The usefulness of the watermark catalogue is greatly enhanced by the fact that all the watermarks are reproduced in their true size. It is now also possible to arrive at a swift dating of previously unexamined impressions of Rembrandt's etchings that contain a watermark.
By Erik Hinterding

3 volume set
ISBN: 978-90-77551-39-5
Price € 250 / $ 345 per set