The De Passe dynasty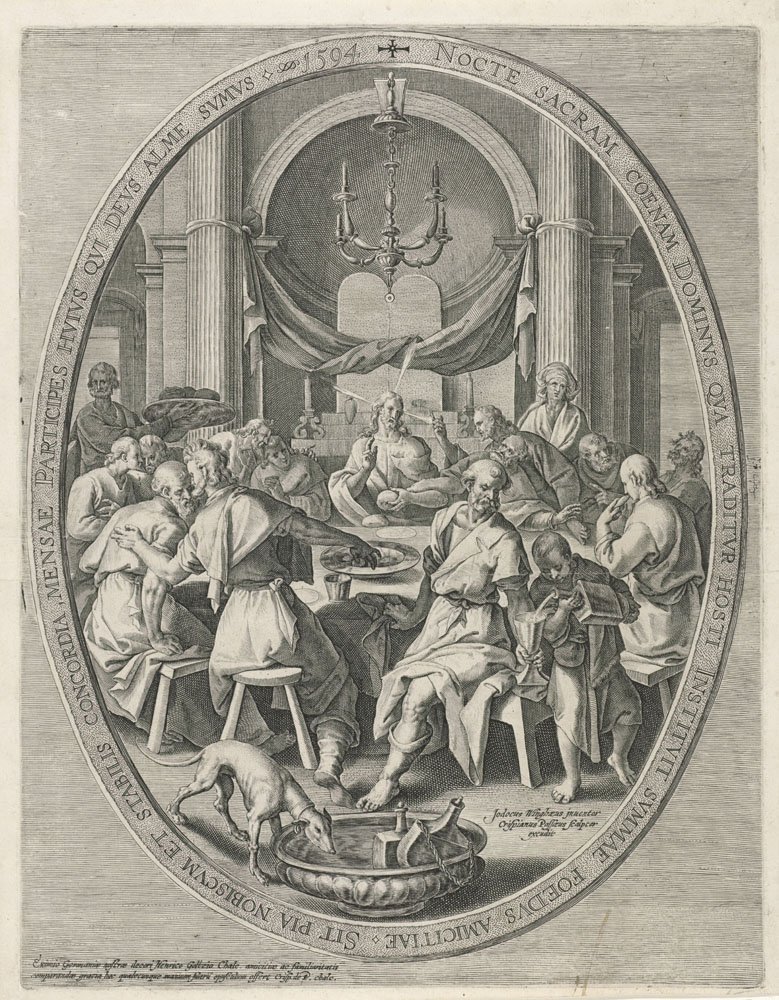 Crispijn de Passe I (1564-1637) hailed from the town of Arnemuiden in the Dutch province of Zeeland, but moved to Antwerp at a young age to start a career as an engraver. Possibly trained in the workshop of the Wierix brothers he enrolled in the Antwerp Guild of St Luke in 1584-85 as an independent master. His early prints were published by Eduard van Hoeswinckel, Gerard de Jode, Hans van Luyck, and Philips Galle, mostly after designs by Maarten de Vos. The fall of Antwerp to Spain in 1585, reinstating Catholic rule, forced the Protestant Crispijn de Passe to emigrate to Aachen in 1588. It was here that he set up his own publishing firm and published the first prints which he designed and engraved himself. Urged again by religious dissension De Passe moved to Cologne in the next year, where he established a flourishing print firm. In 1611 De Passe took permanent residence in Utrecht, the only major city in the Dutch Republic that did not yet have a print publishing business. In all cities Crispijn de Passe collaborated with designers and Neo-Latin poets, as well as having personal connections with important academics, artists, clergymen and dignitaries. From 1604 he worked with the Arnhem book printer Jan Janszoon for the production of his print books.
Four of the five De Passe siblings would become engravers. Crispijn de Passe II (1594-1670) signed his first print in Cologne in 1611. Simon (c. 1595-1647) did so in Utrecht in 1612, and both Willem's (c. 1597/98-1636/37) and the especially gifted Magdalena's (1600-1638) first signatures appeared on prints in 1614. From that moment on they officially worked as engravers in the De Passe studio, in a number of instances on the same series after their father's design. In later years the three sons all moved abroad; Simon went to London in 1616, returned to Utrecht in 1622, and was appointed court engraver at the Danish Court in 1624, where he stayed throughout his career. Willem also went to London, in 1621, specialising in royal portraits. Magdalena stayed in Utrecht, where she worked both for her father and independently until her marriage in 1634. Crispijn the Younger left for Paris in 1618 and returned to Utrecht in 1629. After his father's death the family firm was discontinued because of problems with Crispijn the Elder's estate, due to his second marriage in the year prior to his death. Crispijn the Younger moved to Amsterdam in 1639, where he published books of prints, which he wrote and illustrated himself, as well as many portraits. Eventually he specialised in the less artistic genre of broadsheets, or news prints, which ended his career in 1666 when he was arrested for supporting the Orangist cause in one of his political broadsheets.
The work of the De Passe family reflects the evolution of print­making over an entire century, from print series, depicting religious genres, allegorical and mythological subjects, to print books and history prints, while in portraiture the emphasis shifted from rulers and scholars to political and religious leaders. It also illustrates the development from simple little books of prints to more ambitious and costlier illustrated publications of which the text is an integral part.
The De Passe Dynasty are no strangers to Sound & Vision Publishers. In 2001 Ilja M. Veldman's research on the family was published in the series Studies in Prints and Print­making as Crispijn de Passe and his Progeny (1564-1670). A Century of Print Production. A second volume, Profit and Pleasure. Print Books by Crispijn de Passe, contains her case studies of several of De Passe's print books. The present research is based on these publications as well as on the older Hollstein volumes XV and XVI. The latter, compiled by Jan Verbeek and Ilja M. Veldman, contains additional prints and attributed prints of Crispijn de Passe I, as well as the engravings of his four children. New additions and revisions, based on recent research, will be published in these New Hollstein volumes, edited by Ilja M. Veldman.

Compiler: Marjolein Leesberg
Editor: Ilja Veldman