The Greuter family, Part IV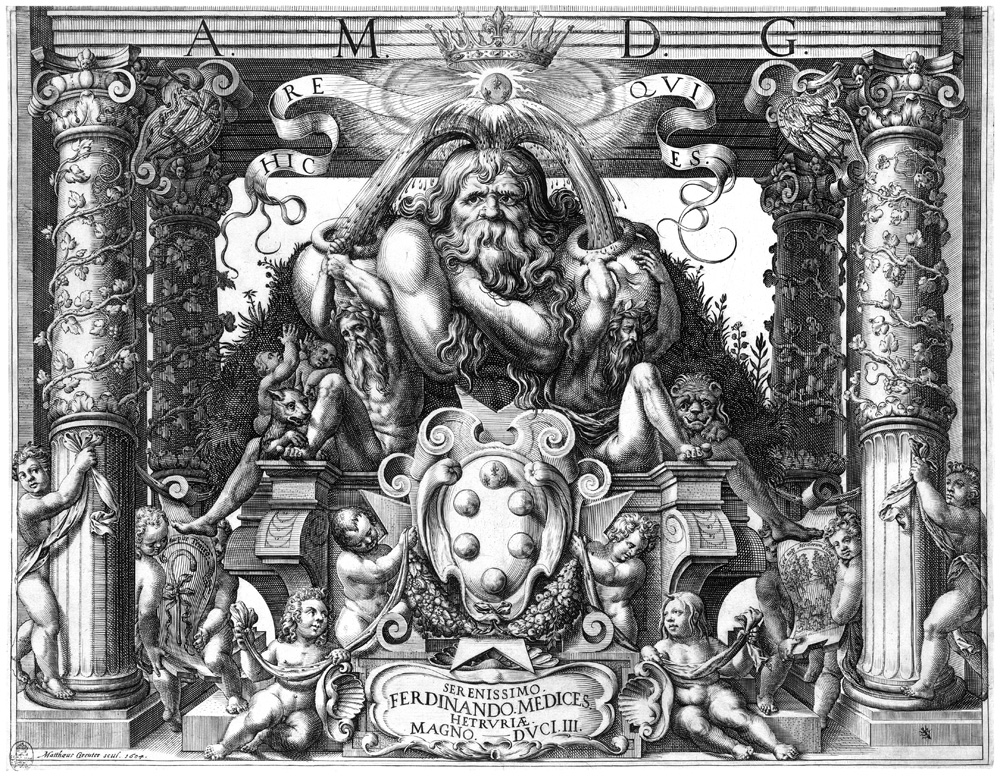 Matthäus Greuter (1566-1638) was born in Strasbourg, where he first started his artistic career in 1586 with some small engravings in the tradition of the German Little Masters. From the very beginning he started to engrave after his own designs as well as to publish on his own. Still in Strasbourg he created a number of allegorical sheets which critically, partly sartirically dealt with aspects of social life.
Around the year 1594 the protestant Greuter converted to catholicism and left his hometown to work in France, first in Lyon and some years later in Avignon.
In 1603 he moved from Avignon to Rome, where his workshop rapidly became one of the most productive and successful workshops in town and in business for half a century. Greuters work was respected by his customers for the high quality of engraving, for his own inventions and for the variety of topics including saints, architecture, portraits, thesis prints, maps, globes, frontispieces and all kind of book illustrations. The little known Florian Greuter, presumably his son, and the Strasbourg engraver Daniel Widman temporarily worked in his workshop. His son-in-law Gottfried van Schayck, who run his own workshop as engraver and publisher, contributed to some of Greuters works such as the big map of Rome.
After Matthäus Greuters death the workshop was continued by his son Johann Friedrich, who had worked together with his father for many years and his grandson Joseph, who specialized in portraits and frontispieces.

These volumes of The New Hollstein German include the prints of Matthäus, Florian, Johann Friedrich and Joseph Greuter as well as the oeuvres of the Augsburg engraver and publisher Christoph Greuter and the anonymous artist, who signed his prints with the monogram MGF.
Part IV: Joseph Greuter, Florian Greuter, Christoph Greuter (incl. prints published by Christoph Greuter and engraved by other family members), Monogrammist MGF
Published in 2016
Compiler: Jörg Diefenbacher
Editor: Eckhard Leuschner
ISBN: 978-94-91539-28-2
270 pp.