Schnitzer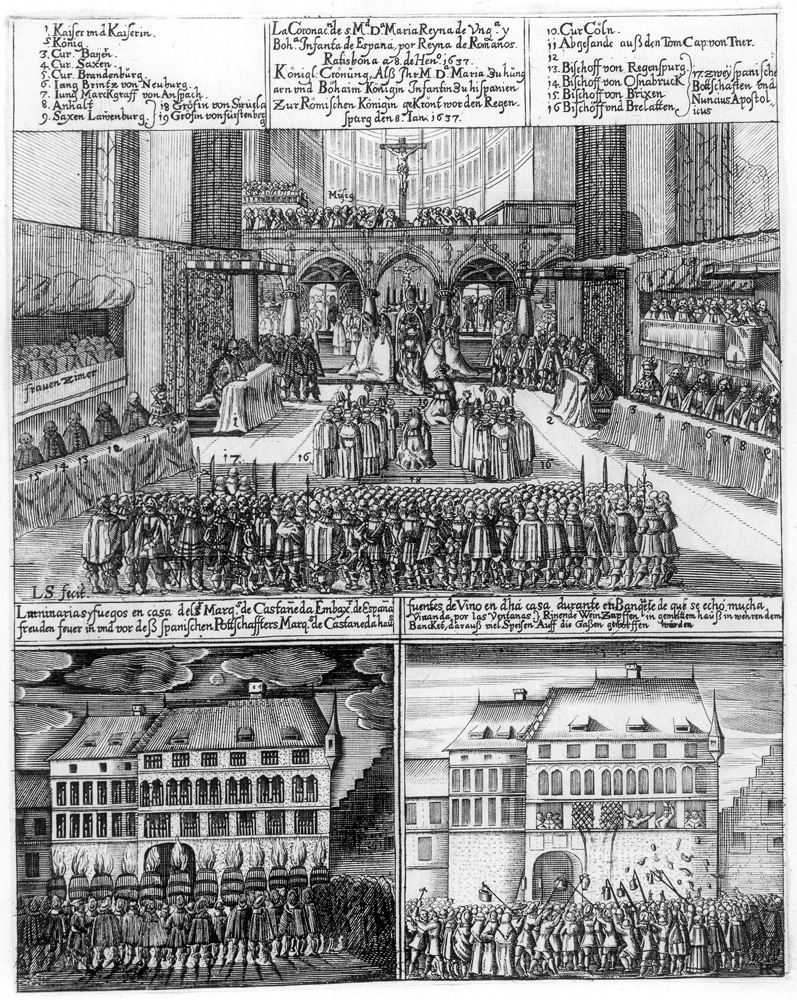 Volume XLVI, published in 1999 describes the print oeuvre of Lucas Schnitzer.
Lucas Schnitzer (active 1630-1671) was an etcher and engraver (and reputedly also a painter and seal cutter) who worked mainly in Nuremberg. His extensive oeuvre, comprising some 260 catalogue numbers, is fully described and illustrated here for the first time. Schnitzer identifies himself in a variety of different ways in his work - sometimes with his full name, at other times with an abbreviated version of it, but most frequently with the intertwined monogram LS (very similar to that of the Nuremberg painter and etcher Lorentz Strauch). There are more than 50 known topographical views by the artist, first published by Paulus First. A number of these topographical scenes were modelled to some extent on the earlier views of artists like Hogenberg or Merian. The artists chief interest, however, was the history of his own time: views of the sieges and battles of the Thirty Years' War and the subsequent Turkish Wars in the guise of broadsheets with army communiqs, souvenir pictures of rifle-club festivals or of fireworks, illustrations to poems by the Nuremberg poet laureates, or to New Years poems, family trees, funeral processions and new fire engines in action. In addition to portraits somewhat in the manner of Lucas Kilian, Schnitzer created individual portraits for a series of the German Emperors. Schnitzer also produced etchings and engravings of religious subjects, an extensive New Testament series, a scene showing the construction of Noah's Ark for the Endter Bible of Nuremberg in 1649 and a devotional sheet for the pilgrimage of Walldürn in Oldenwald.
The catalogue on the output of Lucas Schnitzer is preceded by that for Johann Schnitzer, comprising illustrations to an edition of Ptolemys Cosmographia published 1482 by Lienhard Hol in Ulm.
Compiler: Ursula Mielke
Editor: Tilman Falk
ISBN: 978-90-72658-37-6
228 pp.