XCIV Johann Thünckel - Wolf Traut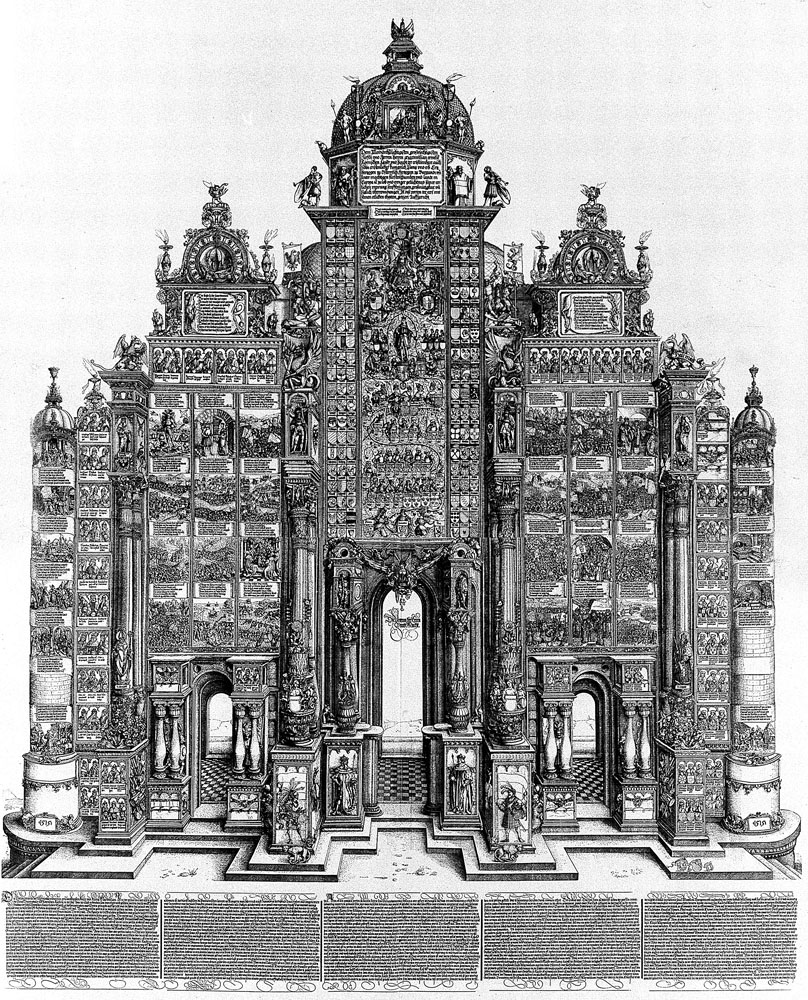 The present Hollstein German volume includes a wonderfully evocative woodcut of a printers' workshop by Moses Thym. The image evokes Gutenberg and Caxton and the smell of ink. The woodcut is found in Orthotypographia, a rare book by Hieronymus Hornschuch of 1608, about the craft of correcting or proofreading.
The present Hollstein German volume also includes the oeuvre of the Cologne artist Johann Toussyn. It begins with a group of etchings by him (see also the similar drawing Landscape with Bridge signed and dated 1632 in Cologne, Wallraf-Richartz-Museum, 1636/16) and then prints after his designs. Many of the prints after Toussyn were published by Gerhardt Altzenbach.
The most significant artist in this volume is the Nuremberg artist Wolf Traut who was a pupil of Dürer at the same time as Hans Springinklee. The most important print is undoubtedly The Triumphal Arch of Maximilian I dated 1515. This grand scale print is one of the masterpieces in the history of print­making. It was cut by Hieronymus Andreae and made by a team of artists headed by Dürer in conjunction with Johannes Stabius, architect and painter, who devised the overall structural form and Jörg Kölderer, court historian and mathematician, who devised the complex iconographic programme in praise of and bolstering the legitimacy of the Holy Roman Emperor.
Published in 2020
Compiler: Dieter Beaujean
Editor: Simon Turner
ISBN: 978-94-91539-63-3
326 pp.