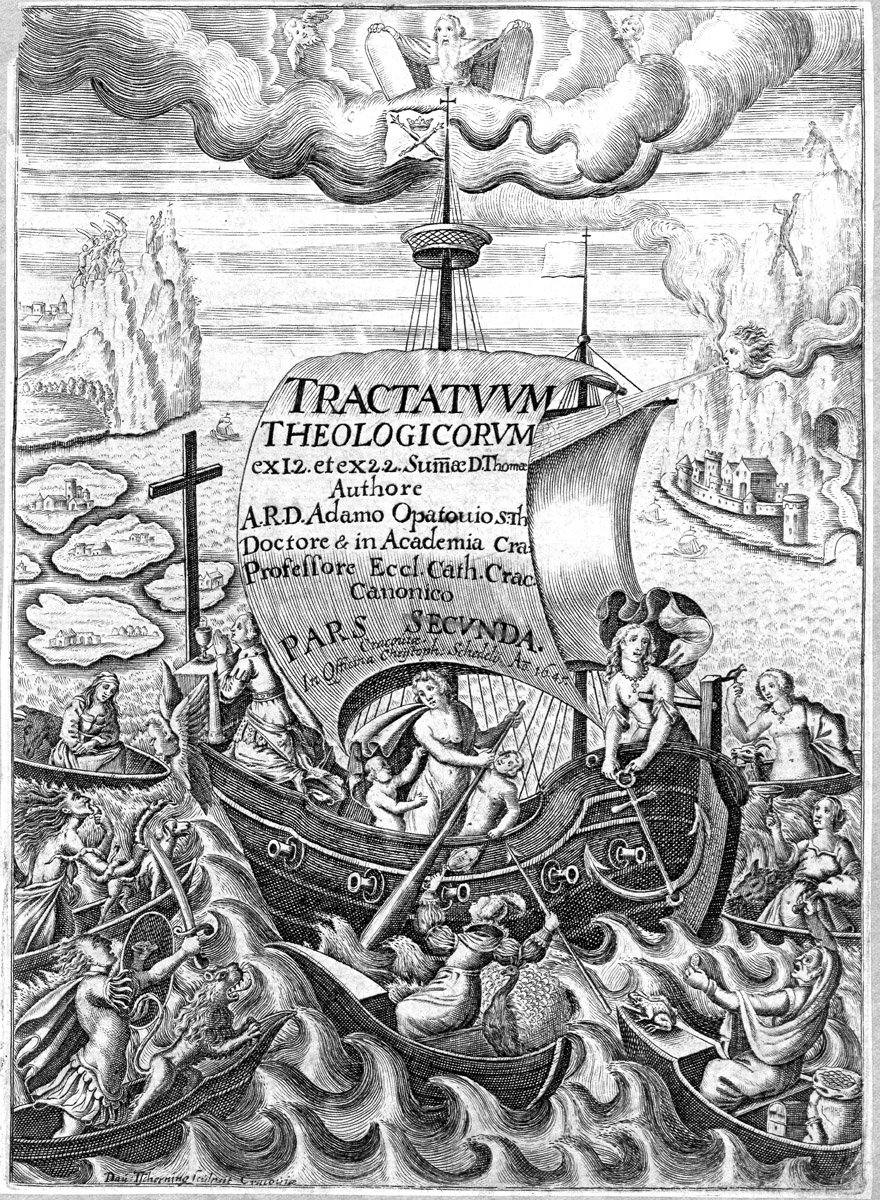 Sixty-seven years after the publication of the first volume in Hollstein's German series we have reached volume 100, which continues with the remaining part of the oeuvre Andreas Trost followed with the œuvres of two Silesian printmakers, one working during the 17th and one during the 16th century.
David Tscherning was member of a Silesian family of artists. His cousin was a poet, one son, Andreas, a painter, while son Johann, a printmaker like his father, belongs to the 18th century and is therefore outside the Hollstein sphere. Tscherning is known to have worked in Bern, Zürich, Luzern, Strasbourg (where he is said to have been a pupil of Jacob van der Heyden), Graz, Kraków and Wrocław as well as Brieg. His œuvre, much smaller than Trost's, consists of small devotional prints and portraits, but most importantly of intricately composed allegorical title pages for books. For the Salzburg printing of the Missale Romanum he reproduced the well-known illustrations by Rubens. One of his finest works is surely the large, four-plate view of his hometown of Wrocław.
Johann Twenger was a painter of the late 16th century in the same city of Wrocław. Very little of his painted work has survived and only two etchings are attributed to him. They reproduce decorations which the painter himself had designed for the ceremonial entry of Emperor Rudolph II into Wrocław in 1577.
Published in 2021
Compiler: Dieter Beaujean
Editor: Gero Seelig
ISBN: 978-94-91539-84-8
294 pp.